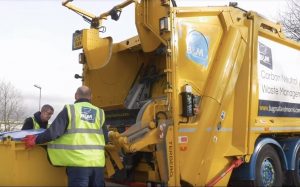 We have further continued our commitment to providing sustainable waste management with minimal environmental impact with investment into the latest technology in electronic bin lifting technology.
B&M Waste have already invested heavily in their 85 strong fleet to ensure they minimise environmental impact, as all bin wagons utilise Euro 6 engines. Euro 6 is the name given to a set of limits for harmful exhaust emissions produced by virtually any vehicle powered by petrol or diesel engines.
This latest low voltage investment will further reduce the fuel consumption and CO2 emissions of the B&M fleet as well as reduce noise pollution as the electric bin lift is extremely quiet, and emits less than 57 db of noise, each time a bin is emptied. What's more it can operate without the engine running, further reducing the carbon impact of the business waste collections.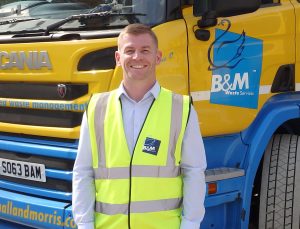 Graham Curtis, Director at B&M Waste commented "We're proud to be the first in the North West to invest in this technology which will both minimise noise pollution and further reduce air pollution across our operating areas.  This comes at a time when Clean Air Zones are coming into force across city centres, which we welcome as a company who has worked tirelessly to invest in technology to maximise our route efficiencies and minimise environmental impact, having been Carbon Neutral Pas 2060 since 2011."
"We are working closely with city centre council and transport organisations as well as businesses to provide the most environmentally friendly, practical and cost effective waste reduction, reuse and recycling services to businesses, and hope this latest development will further enforce our commitment to this end".