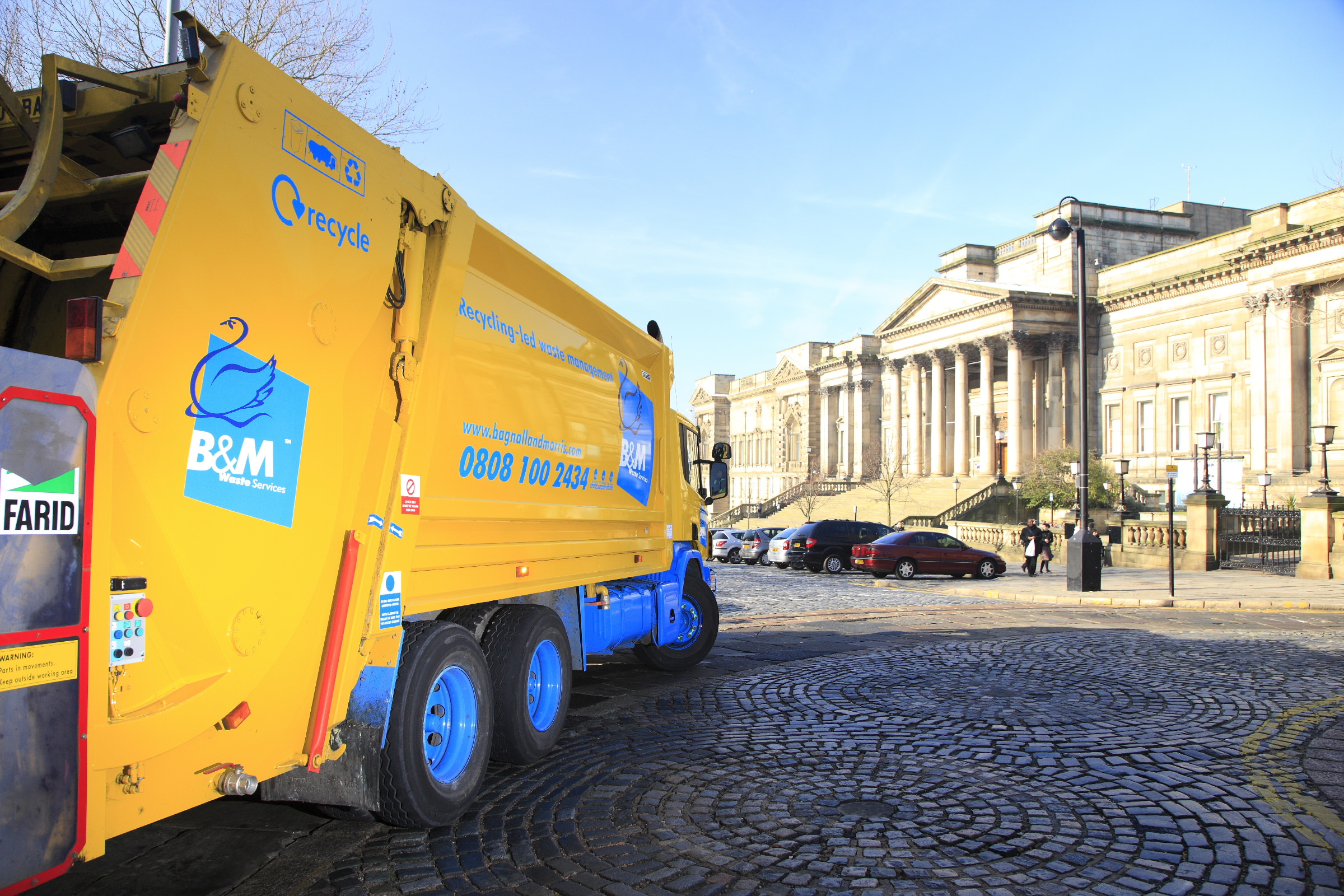 Liverpool Trade Waste Service provider B&M Waste Services know that when you are looking to choose a new waste management company it can be difficult due to the amount of information out there. Here at B&M we have over 60 years in business, and are one of only two Carbon Neutral waste management companies. Our skills lie in waste management with businesses ranging from SME's and public sector to large national and multi-national companies.
Our top 5 tips when choosing a new trade waste management company are:
Customer Service

Things happen and we understand you want your service provider to respond quickly and resolve the problem. You also want it to be easy to report any problems and ask any questions you may have. At B&M Waste our award-winning customer service team are available by phone, email and even via our online live-chat facility, to assist with any problems you may have.

Price

All business owners and facilities managers are tasked with maintaining service levels within a budget. We know the importance of introducing new technology and the latest practices to keep prices down, while maintaining the zero waste to landfill ethos

Full service provision

Having a one-top-shop for all your waste management and a single invoice makes things easier for you. Whether you're looking to segregate food, class or cardboard from your general waste or have more complex hazardous waste to dispose of, B&M offer a Carbon Neutral service with a solution tailored to your business and your budget.

Green Credentials

Legislation says all businesses have a duty of care to understand where their waste has been taken. If you don't  know where your waste is going this can cause you worry if the Environment Agency were to drop in and audit you, and you could risk a fine. Our customers find reassurance in their monthly environmental reports, our Carbon Neutral Status and our accreditations including ISO 9001, ISO 14001 and OHSAS 18001, and our aim to work with customers to achieve zero waste to landfill as part of our green ethos.

Reliability

It can be highly inconvenient when waste is not collected when promised. We know that this can also cause health & safety difficulties, especially if you have a small waste area or are a food outlet or healthcare provider. We pride ourselves on reliability and will let you know if a breakdown or other reason means we may be a bit later than normal collecting your waste. We will always ensure our customers are top priority.
Important thing to remember: if you are quoted something which seems too good to be true – it probably is!